DICOM Images Are a Data Gold Mine
An OmniIndex Healthcare Case Study: Secure Data Insights From DICOM Images
By using OmniIndex, users can generate secure insights from new data sources. This case study looks at one in particular: highly sensitive and regulated DICOM images.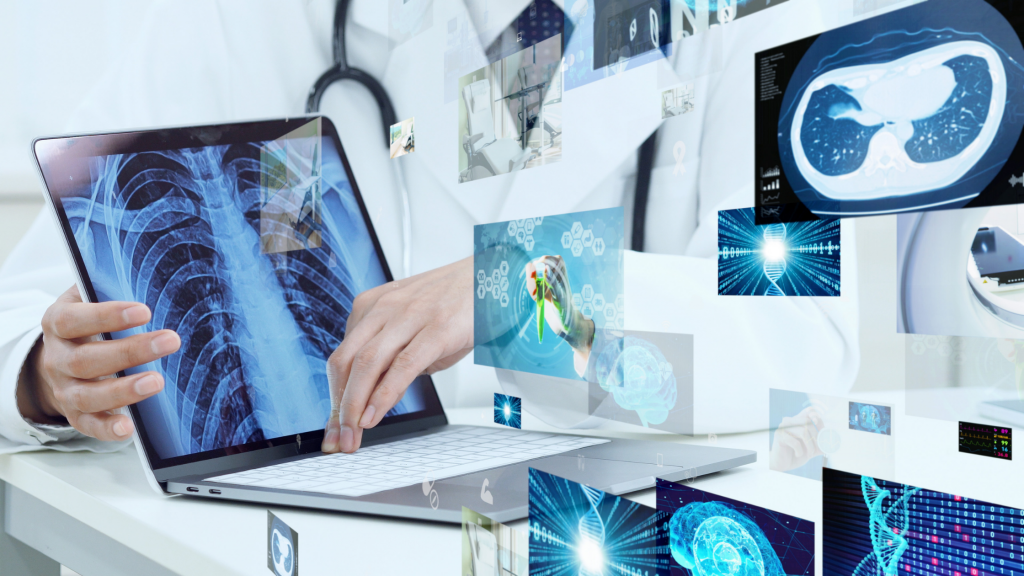 DICOM stands for Digital Imaging and Communications in Medicine. These images contain many different types of data including device usage and patient administration information. They are commonly used in Healthcare and Life Science and yet the information is underutilized. This is because of the confidentiality and privacy requirements of much of this data. The OmniIndex Platform solves this problem and enables this valuable new pool of data to be securely added to analytics and the workflow thanks to our patented FHE which enables computations to be performed on encrypted data.
One example of potential insights from DICOM images is device utilization. This is valuable because medical imaging equipment is a crucial and expensive part of Healthcare. Indeed, a 2020 report by the National Library of Medicine states:
As said, however, DICOM image data is not commonly being used to produce these insights because the data is unavailable to analytics.
With OmniIndex, however, you can easily export the encrypted DICOM Image data from your OmniIndex data store (FHE Blockchain) into your analytics tool of choice to generate these insights. For example you could rapidly conduct queries into what scans have been performed by which machines and when. From this it would then be possible to gain insights revealing any issues around usage and the workflow of the Healthcare practice and thus investigate where any delays are being caused.
What's more, because the data can be accessed rapidly and remotely via The OmniIndex Platform without any sensitive information being visible thanks to our encrypted redaction technology, insights can be generated by anybody who needs the information even if they do not have permission to view the sensitive data itself. Because of OmniIndex's secure and simple connectors to the most popular analytics and productivity tools, there is also no need for staff to be retrained in new products and instead it is as simple as new data and information being added to existing workflows.