Safely Add Your Most Confidential & Sensitive Data to Your Workflow
Dropblock for Google Workspace and BigQuery
Dropblock is our fully integrated App for the Google Workspace and Google BigQuery. It enables Google Workspace users to easily upgrade their workflow with Web3 security and privacy thanks to OmniIndex's patented and innovative technology. Dropblock is fully integrated with the workspace, meaning users never need to leave the Google suite of tools in order to distribute their files securely with Web3 technology, nor to generate insights on their encrypted data.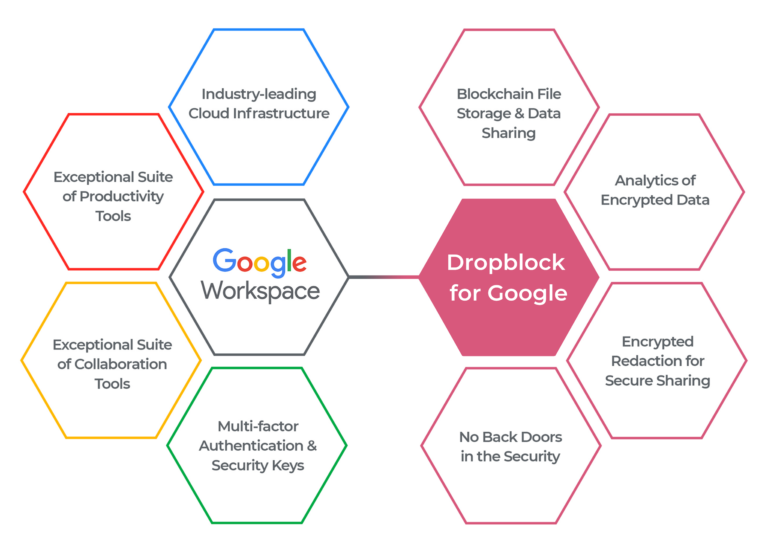 STEP 1
Users need a Google Workspace account to use Dropblock for Google.

Dropblock is available on the Workspace Marketplace.
STEP 2
OmniIndex requires permissions to your Google Workspace Apps and credentials.

Neither OmmiIdex nor Google can decrypt your stored data.
STEP 3
Dropblock requires minimal set-up before it can be used. This includes selecting the API server and seed node, and selecting the Blockchain you wish to use as your data store.
STEP 4
Users can now use Dropblock. This includes secure redacted file sharing, performing analytics on encrypted data without decryption, and saving files to the Blockchain.